Expert CareFor Your Four Legged Friend
X-RAY
Providing superb diagnostic quality imaging of your cat's or dog's bones, joints, and organs
X-Ray
Our team strives to ensure that every need your pet has is met with state-of-the-art technology delivering the highest quality image in seconds.
---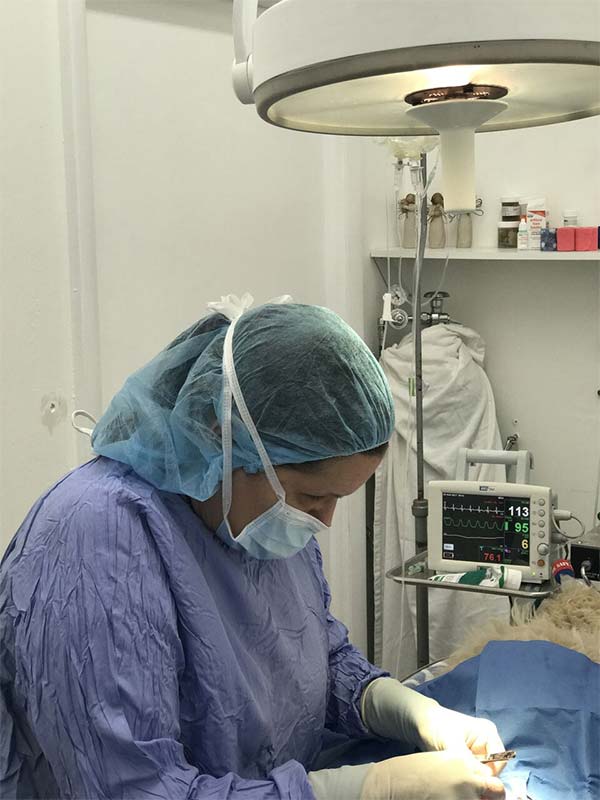 SURGERY
Dr. Maria Oliveira is skilled and experienced in the latest surgical procedures and techniques
Surgery
Our sterile surgical room has sophisticated equipment including a high technology monitoring system and anesthesia machine.
---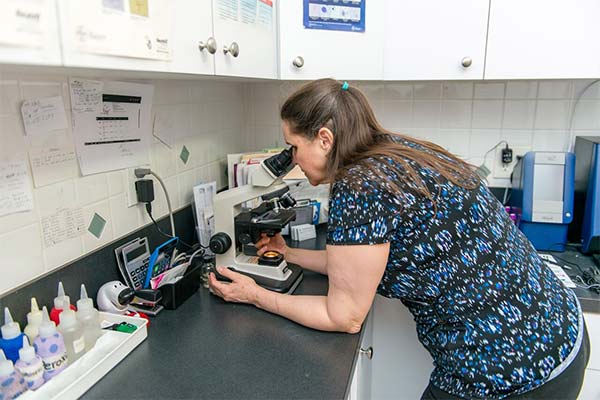 LAB
Can obtain results in a timely manner to effectively tailor treatment options for your pet
Lab
We are fully equipped with in-house laboratory machines in order to make a proper & fast diagnosis enabling the staff to respond to pet health needs.
---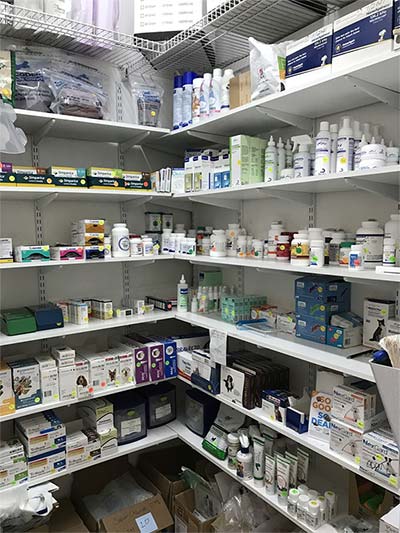 PHARMACY
Allowing you to take your pet's medication home with you after your appointment
Pharmacy
Our pharmacy is fully stocked with medication from antibiotics and pain relief to preventatives, medicated shampoos, and supplements.
---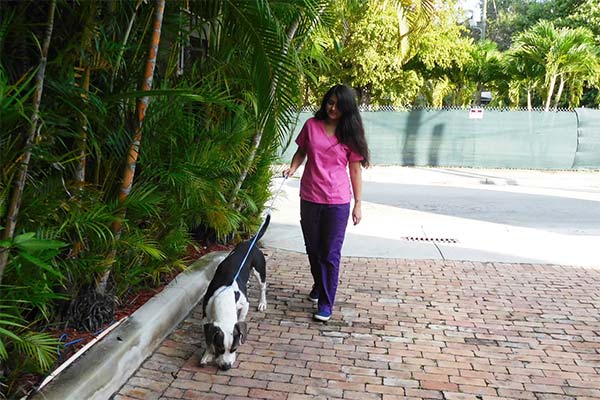 BOARDING
Safe and secure kennels available for as long as you need to leave your beloved family member
Boarding
Travel with peace of mind knowing your pet will be cared for by our trained staff.
---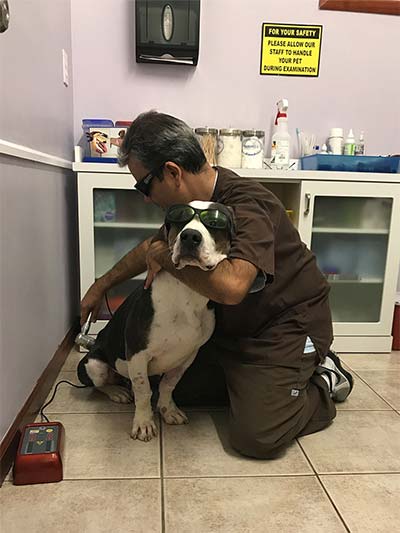 LASER THERAPY
Not only used for wound healing, skin conditions, but also arthritis, bites, and burns
Laser Therapy
Laser therapy reduces pain and recovery time, helping your pet get back to their normal self more quickly.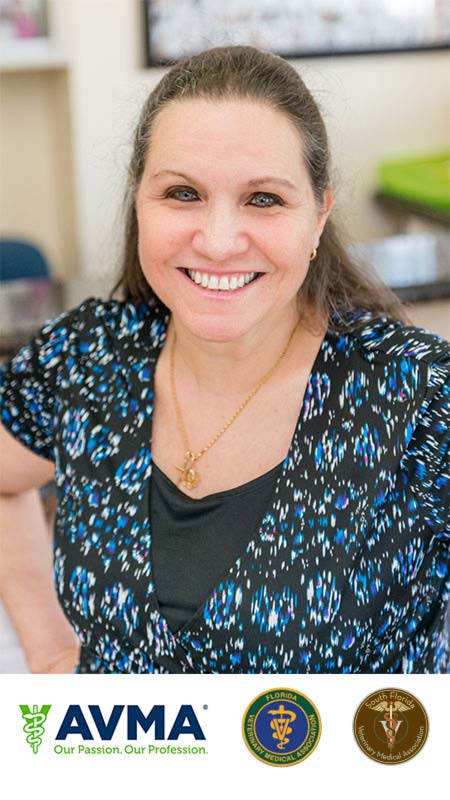 MeetMaria F. Oliveira, DVM
---
Dr. Maria Oliveira hails from the Dominican Republic and studied for her veterinary degree at the Autonomous University of Santo Domingo. Graduating in 1989, she chose a career as a small animal veterinarian and moved to Miami, Florida. Because she enjoys the challenges of advancing the veterinary profession, Maria is extremely active with local veterinary associations. She currently belongs to the AVMA and FVMA and is the current Treasurer of the SFVMA, where she also served as a past President. Maria not only has been a SFVMA board member for the past 15 years, but was a board member of the Miami Veterinary Foundation for 5 years.
Dr. Oliveira is committed to providing clients with the finest veterinary care possible on a very personal level. She is welcoming, skilled, and a cost-conscious partner in the care of your beloved companions.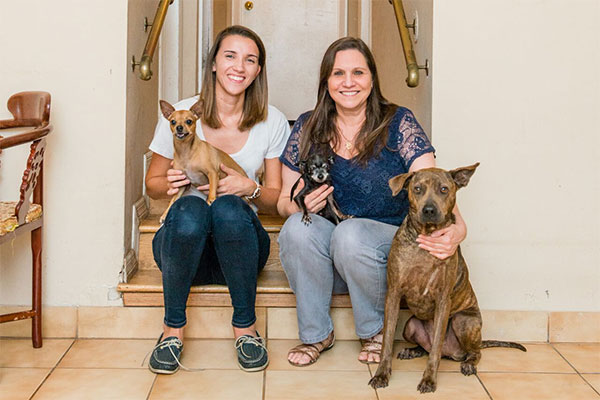 ---
Veterinarian Services
South Miami Animal Clinic is a well established, full service animal care veterinary care facility, providing complete medical, surgical and dental care. We provide a wide range of diagnostic procedures including our in-house lab. We also work with local specials when special serves are required. Our facility includes a pharmacy, laboratory, surgery suite, X-Ray and Laser. Although you can't always prevent injury or disease, our internal medicine and surgical expertise will yield a quick and accurate diagnosis. Dr. Oliveira takes time to explain and provide each client with all options for treatment.
By offering flexibility in scheduling and allowing walk-ins, day and night boarding and complimentary parking, South Miami Animal Clinic makes it easy for you and your pet to forge a like long relationship that will maximize the well-being of your dog or cat. If you have an emergency during our normal business hours, please give us a call and we will do our best to see your pet or refer you to a clinic that will be able to care for your pet immediately. For after-hour emergencies, the 24-hour emergency clinic closest to our location is The PET Emergency Room. We recommend that you identify the ER clinic closest to your home for urgent situations.
A long healthy life starts with general care. The foundation of good health is a strong emphasis on wellness care. Not only do these exams keep us up-to-date on your pet's health, they also allow us to detect potential problems before they become serious. Regular wellness exams may include vaccinations, intestinal parasite screens, blood and urine screens, dental cleanings, weight management, as well as offering heartworm and flea & tick prevention.
Internal parasites including heartworms, roundworms, and tapeworms may be bugging your pet. Heartworm prevention is strongly encouraged all year round in Florida because it's carried by mosquitoes. Tapeworms are from flea bites so having your having your animal on external parasite prevention is important. Ticks carry diseases including Lyme and Ehrlichia. Testing and proper dosage amounts are necessary to determine your pet's parasitic treatment or prevention care needs.
Dental care is vital to the overall health of any animal. Periodontal disease is the most common clinical condition occurring in adult dogs and cats and can lead to health issues with the heart, liver and kidneys, and can affect the entire body through the bloodstream. There are a few signs that are evident to the owner such as foul breath and discolored teeth. With regular, professional cleanings, we can prevent painful decay, including the area beneath the gums that you cannot see or access from home. For pets with more advanced dental needs, we offer a wide range of oral surgery options, including dental extractions. Before it's too late, talk to us about how you can create routine preventative care.
Obesity shortens lives. An estimated 59% of cats and 54% of dogs in the United States are overweight or obese. South Miami Animal Clinic has some weight loss tools to help keep your pet at an ideal body weight. Nutrition can be an important component in maintaining and even improving the health of your pet. Some need to be on a therapeutic diets to support a wide range of health issues and our team can recommend and order the exact prescription-only food needed to keep your pet healthy and happy.
Our clinic includes state of the art diagnostic equipment to provide the best tools to make a fast and accurate diagnosis. We treat chronic conditions as well as routine illness from ear infections and allergies to thyroid conditions and arthritis. Common ailments can also include vomiting, diarrhea, urinary tract infections, and upper respiratory infections. 
Our Fovea 9 MP full body, digital radiology machine, allows us to provide superb diagnostic quality imaging of your pet's bones, joints, and organs. This form of X-Ray uses less radiation to produce a high resolution image making it safer and much more efficient. Similar to human medicine, this tool allows us to diagnose many diseases in a non-invasive manner and help prescribe the right treatment. Its use can properly assess a variety of conditions like lameness, coughing, heart disease, or foreign body ingestion. Doing an ultrasound may be necessary which detects abnormalities such as internal tumors and bladder stones. 
South Miami Animal Clinic has an in-house laboratory with advanced hematology differential blood work machines which are essential in helping to diagnose and monitor your pet's health. The Abaxis VetScan HM5 is a fully-automated analyzer that displays a comprehensive 22-parameter complete blood count (CBC) with cellular histogram on an easy-to-read touchscreen. The Abaxis VetScan VS2 is a state-of-the-art chemistry, electrolyte, immunoassay, and blood-gas analyzer with uncompromising accuracy with quality results in minutes. In conjunction with outside labs, we are able to provide you with the opportunity for results in a timely manner to effectively tailor treatment options.
From routine spays and neuters to treating traumatic injuries, we are skilled and experienced in the latest surgical procedures and techniques. South Miami Animal Clinic recommends pre-anesthesia bloodwork and we use only the safest anesthetic drugs and state-of-the-art monitoring in a sterile operating room. We have a network of specialists for referrals when necessary including, but not limited to, a dermatologist, cardiologist, ophthalmologist, oncologist, and an orthopedic surgeon. Our pet owners receive ample information and personal support throughout the surgery and recovery process.
Each pet's first year of care is customized based on its specific needs to help your puppy or kitten require additional physical exams and vaccine boosters to ensure they get the very best start in life. Discussing a vaccination, parasite testing, and prevention, as well as a spay or neuter surgery schedule will be part of your first appointment. Also, we recommend basic diagnostic testing: Feline Leukemia and FIV for kittens and then heartworm for puppies at six months of age.
South Miami Animal Clinic recommends microchip implantation because it's a great way to help reunite lost pets and their owners. Our County Shelter is already overcrowded, so understand that lost pets can only be kept for a short period of time. Millions of pets get lost every year across the country and shelters do their best to locate owners, but if your pet has no form of identification, there's not much they can do.
Better overall health and behavior are key reasons to have your dog or cat spay or neutered. In general, they live long and reduce the risk of serious disease and can eliminate many behavioral problems. There is an overpopulation of pets in the country and especially, in South Florida, so it is important that we all do our part.
South Miami Clinic uses The Grady Laser which provides a very safe, non-pharmaceutical and effective treatment option for animals of all sizes. Grady Medical Systems is leading the way in laser therapy technology. A large amount of research data has been collected on the effect of laser therapy both in laboratory and clinical settings. It stimulates the cells encouraging the body to heal itself providing relief from pain, increasing circulation and accelerating the overall healing process.  
Whether your pet is rehabilitating from trauma or injury, healing from wounds or simply aging, your pet can immediately benefit from this innovative approach. Laser therapy is not only used for wound healing, skin conditions, and post operative care, but also arthritis, bites, and burns. Our vet technicians are fully trained and able to administer cold laser therapy sessions that vary from 1-10 minutes actively reducing inflammation for up to 24 hours after treatment. 
Veterinary laser is widely used for a variety of painful conditions and offers pain relief and reduced healing times with no negative side effects. Utilizing laser therapy for pain management allows South Miami Animal Clinic to offer a non-pharmaceutical and non-invasive treatment option for our clients. Our laser therapy equipment is safe, durable, and made in the USA. 
Thanks to the advancements in veterinary medicine, pets are living longer than ever. However, with this increased lifespan comes an increase in the variety of conditions and disease that they are susceptible to including kidney, heart and liver disease, cancer, osteoarthritis and diabetes. Because pets age much quicker than humans, we recommend at least two vet visits a year. As part of our geriatric pet services, we do an oral exam, blood screenings and urine tests. In addition, we conduct a pain assessment. Recommendations for supplements and medications will be discussed based on various factors including overall health, size and condition. 
Dr. Oliveira's commitment is to patient comfort and quality of life during your pet's final stages of life. When curative treatments are no longer effective or appropriate, she offers a variety of options in pain management and supportive care. Many pets can be made comfortable and relaxed through medical intervention, nutritional support, surgical procedures and therapeutic treatments. Often, a combination of options is used to achieve the optimum state of well-being. 
When palliative care no longer sustains quality of life, we provide euthanasia services. You are invited to remain with your companion until the end or trust Dr. Oliveira to offer appropriate and compassionate care after you say goodbye. Your decision to have your pet euthanized is a serious one and she will do her best to provide you with her professional advice and guidance through this difficult time. She is committed to helping you make the decision that is best for your pet's quality of life for you and your family. Our cremation services are provided through The Pet Loss Center. 
---
ADD TO YOUR FAMILYAdopt An Animal
---
---
---
CONTACT:
6100 South Dixie Highway
South Miami, FL 33143
Tel: 305.667.7238
Fax: 305.663.9984
Email: contact@petpaws.net
HOURS OF OPERATION:
Tuesday-Friday: 8:30AM to 6PM
Saturday: 8:30AM to 3PM
Sunday-Monday: Closed
Se habla español.
Schedule Appointment Online